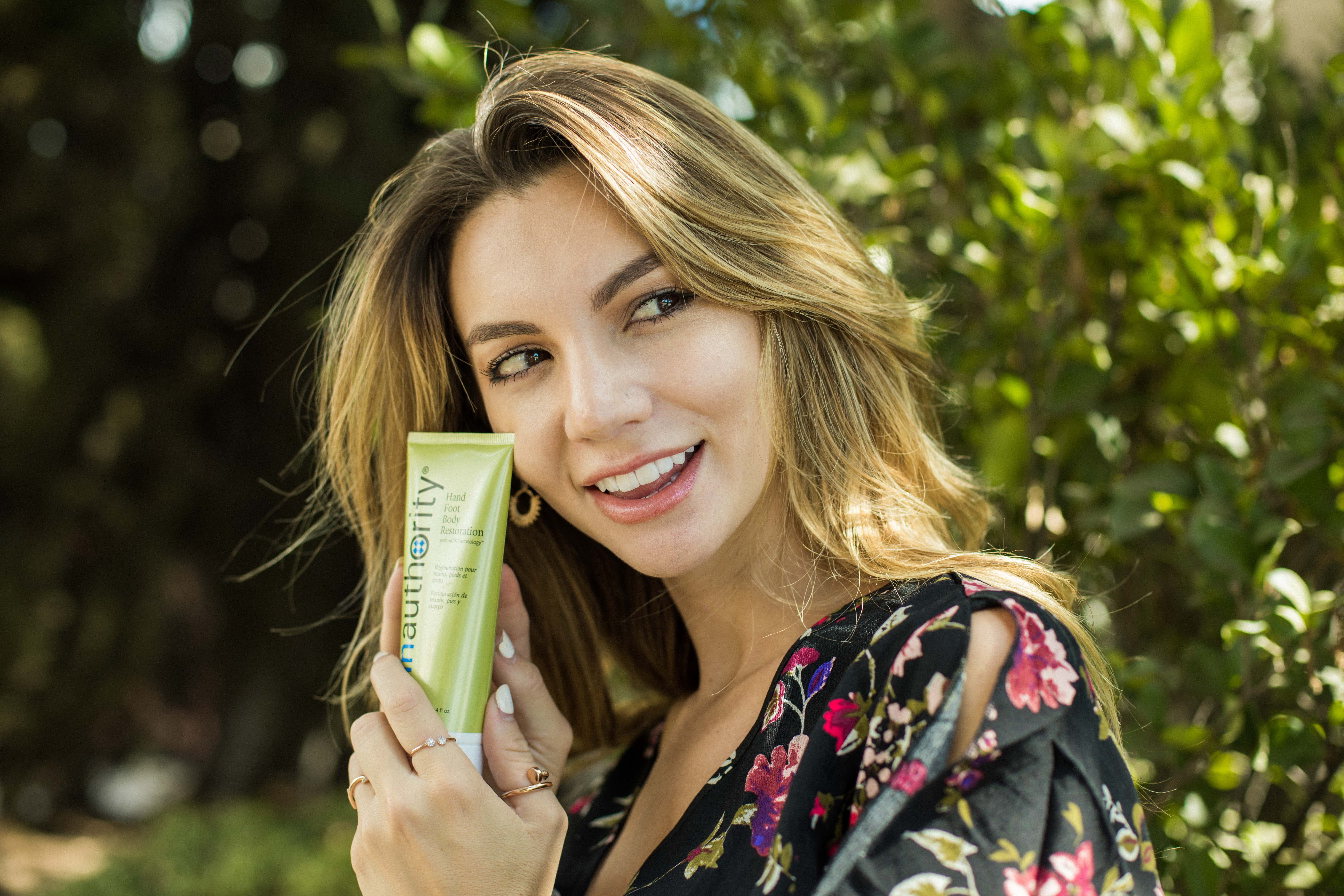 Fall is officially here – say goodbye to iced fruity teas and hello to warm, pumpkin spice lattes! Along with these autumnal treats and sweater weather, unfortunately, comes dry, flaky skin that would make even an apple crumble jealous. Combine this climate with arid office heaters on full blast and you've got the formula for irritated skin. To tackle the change of the season, gift your body with the same steps to make your face glow. This month, we show you how our Hand, Foot, Body Restoration provides a 3-in-1 solution to take you through the season!
STEP 1: Shed that Dry Skin
Exfoliation is a critical step to increasing hydration. Because dryer air makes skin a little more sensitive and fragile, forget scrubbing – which can damage or discolor skin.  Use sugar cane glycolic to dissolve that dull skin and reveal fresh moist skin beneath! Hand, Foot, Body Restoration contains 20% glycolic and skin conditioners which acts like a leave on peel to renew skin's appearance.
STEP 2: Create a Moisture Barrier to protect and soothe skin
Application of antioxidants, plant based hydrators, and sea minerals is key to protecting skin from the environment, while also replenishing surface hydration. Hand, Foot, Body Restoration drenches the skin with protective Vitamins C & D, moisture rich aloe, algae extracts and sunflower oil.
STEP 3: Don't Let Those Clouds Fool You!
UVA rays cut through the clouds even during cooler months so we still need sun protection. Worried about getting enough Vitamin D? The good news is even though summer is over, Hand Foot Body Restoration still gives your skin a daily dose of Vitamin D to help minimize discoloration and spots to even out skin tone. And always remember to apply sunscreen before any sun exposure.