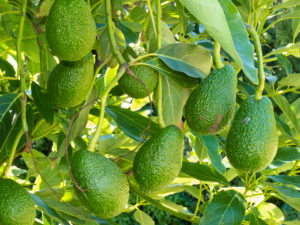 In a previous blog, we gave DIY tips for adding quinoa & avocado into your hair care routine, this time it's skins turn!
Quinoa & Avocado are fantastic to add topically as they provide elasticity, softness and resiliency to skin.
The skin benefits of quinoa are:
Quick healing of damaged tissue.

It delivers lysine, a key building block of elastin & collagen.

Builds elasticity & connective tissue.

It delivers high levels of riboflavin, providing elasticity, softness, and resiliency.

Rejuvenates the skin from within.

Provides collagen to reduce wrinkles and keep skin soft, smooth and supple.

Reduces brown spots & pigmentation.

Decreases clustering of melanin granules.

Treats acne conditions.

Decreases sebum production, helps keep follicles clear.
The skin benefits of avocado are:
Enhances collagen generation.

 It triggers the skin's production of collagen, counteracting age-related wrinkles, fine lines, and other aging signs.

Hydrates skin.

 Through its remarkable capability of retaining water in the skin, it encourages supple and soft tissue. It is easily absorbed into skin, making it an excellent carrier for other nutrients.

Treats common skin conditions.

 Through its antioxidant impact, it reduces the intensity of blemished skin brought about by UV exposure. It also hastens wound healing and relieves inflammation, redness and rash.
Based on the skin benefits of these two amazing superfoods, we formulated the new Skin Authority Beauty Infusion™ Quinoa & Avocado for Hydrating to reduce the appearance of fine lines and firm the feel of skin texture for skin that appears more hydrated and smooth.
To apply on skin, use the Beauty Infusion™ Quinoa & Avocado for Hydrating. Several times per week, simply smooth one-two drops on your face as a standalone product or add to moisturizers, foundation, etc. One of the things people love the most about our Infusions is that they are easily incorporated into any skin care routine. There's no need to add extra money or time.