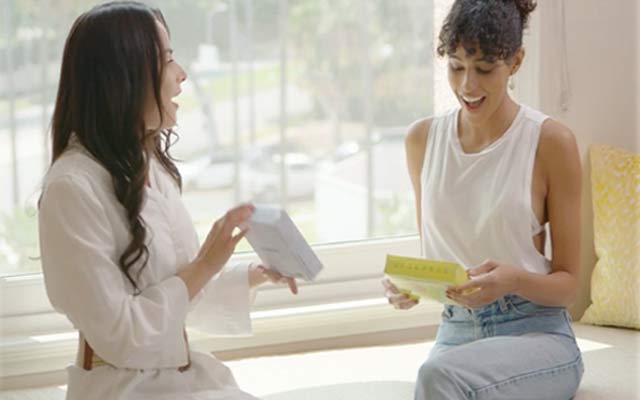 Let's face it: by now, we're all pretty used to staying at home, and it's not all that bad. We've been spending more time cozying up with Netflix instead of a late night out. We've swapped our date nights at a fancy restaurant to making something together at home. We've traded our usual facial appointments for our own version plus a glass of wine to accompany it. However, we know that sometimes your at-home skincare routine just doesn't cut it. That's where we come in. We're now offering the Facial Club by Skin Authority, your new go-to professional-grade skin care routine to treat yourself to in your very own home.
The all-new Facial Club by Skin Authority is the ultimate in immersive skin care and treatment experiences in the comfort of your home. Facial Club gives you your own regular routine a glowy boost. Thanks to professionally guided treatments and customized routines, your skin has never looked or felt better. Whatever your skin's needs are, our Facial Club's different membership levels can fit perfectly into your life.
Facial Club All Access
The Facial Club All Access level offers you a full year of custom and uniquely curated skin care products and tips crafted just for your own needs with virtual live sessions with a certified Skin Authority skin care expert. You'll receive products chosen for you specifically to be used daily every 4 months in addition to PRO in-home treatment kits every other month. You'll also get plenty of one-on-one coaching sessions to help you identify your goals and monitor your progress, plus sweet discounts on Skin Authority products and treatments at our participating spa locations across the nation.
Facial Club Pro Treatment
With the Facial Club Pro Treatment, you'll make your home into your own pro-level facial studio with our Facial Club Treatment Kits. A certified Skin Authority Skin Coach will guide you through your facial live and you'll get access to a variety of skincare education videos and master classes created by our very own coaches. You'll also get exclusive access to special offers and events.
No matter which level you go with, you'll benefit from huge savings (like, seriously massive savings) and life-changing results. In just 12 weeks, a Skin Authority Daily Routine Kit alone has been proven to:
– Increase your skin's firmness by 25%
– Improve moisture levels by 30%
– Increase your skin's protein production by 32%
– Reduce fine lines by 33%
– Increase collagen production by 128%
Results you can seriously see and feel – what more could you ask for, even if you went to an actual spa for similar (and more expensive) treatments?
So what are you waiting for? Make 2021 the year of your best skin yet and sign up for the Skin Authority Facial Club to get your own professional treatments. You and your skin deserve it.