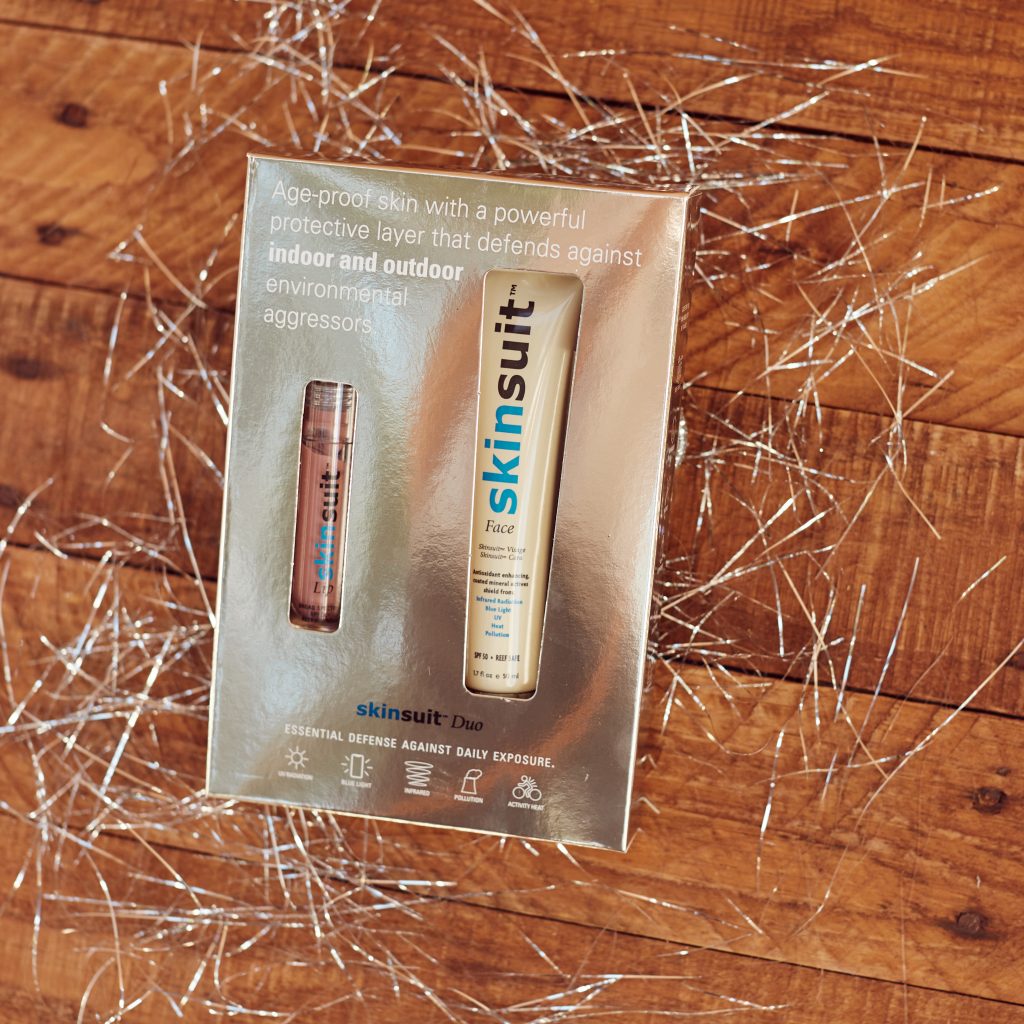 We all know that feeling when you find that game-changer of a skincare product. You start to notice your skin becoming smoother and glowier, and you can't imagine your life without it. It's your perfect match. But what if we told you that your favorite Skin Authority product has its own perfect match. Like any perfect couple, they make each other better. Our Skin Authority Power Duos are the pairs you need to put your best skin forward this holiday season or to gift to your other half.

Ultra Clear DUO

When you get the Ultra Clear DUO, your skin will glow like you wouldn't believe. Our Beauty Infusion™ Probiotics for Clarifying brings healthy bacteria to reveal clearer skin, normalize pH balance, and combat inflammation, dry patches, redness, and other blemishes. Combine it with its perfect match, the Calming Mask, to spot treat blemishes or use as a full face mask to bring out clearer and healthier skin. When used together, this duo keeps your skin clear and luminous.

SkinSuit DUO

Best pals protect each other, and the SkinSuit DUO is no exception. This power pair protects your face and lips from environmental aggressors that can speed up aging and promote blemishes. SkinSuit Face is sheer and lightweight but leaves quite the protective layer while restoring smooth texture and tone. SkinSuit Lip is a lightly tinted layer that hydrates while shielding your pout from dangers. Each half of this pair keeps you safe from UV rays, blue light, infrared, activity heat, and pollution.

Hydrating DUO

Our Hydrating DUO is another match made in skincare heaven that will bring back moisture and balance back to your skin. Our Skin Authority Instant Perfection Peel Pads balance oil production while helping your skin keep its natural moisture. The Beauty Infusion™ Quinoa & Avocado for Hydrating not only hydrates but also smooths fine lines. Together these products will give you soft, smooth skin that will last all winter long.

Don't let the harsh weather leave you feeling cold and lonely this year. Find your perfect Skin Authority Power DUO that will give your skin the extra love it deserves. They even make the perfect stocking stuffer for someone who is your perfect match. If you're not sure what Skin Authority DUO will help you accomplish your skin goals, talk to one of our Skin Coaches to be pointed in the right direction.