New year, new skin anyone? Each year kicks off with a steady flow of trends but 2017 saw some trends which have become steady health movements like anti-pollution and probiotic skin care which will carry into 2018. Here are the top skin care trends based on the hottest level of sales and demand:
1. Mask Madness continues with sales doubling and solutions becoming more targeted to specific conditions and areas of the body. Self-dissolving active ingredients for exfoliating, moisturizing, and combating the early signs of aging will be key features. Sheet masks will allow for more absorption of sophisticated serums. Don't know where to begin? Start with Calming Mask by Skin Authority as an easy introduction into Mask Madness!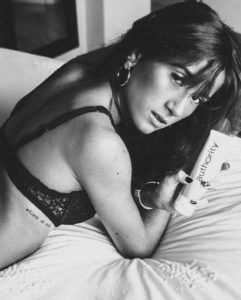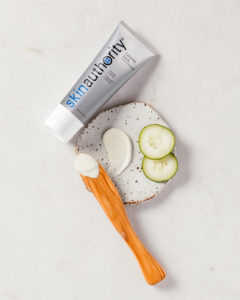 2. Body is the new face! We spend so much time focusing on our face that we end up neglecting 90% of our skin. Arms, legs, and chests are prone to dryness in the winter and fall. Deep cleansing, exfoliation, treatment serums, and sunscreen rituals will migrate to rejuvenate skin all over. Body Masks will emerge as a new category! We use our Deep Detox Ritual Mask for the body to achieve a youthful glow throughout 100% of our skin. There's nothing better than coming home to a body mask and a tall glass of wine.
3. Gender Neutral Beauty – his and hers categories disappear. The skin care sector has been pushing the boundaries on gender norms. Performance and improvement speak equally to all consumers. With the elimination of fragrances and dyes, products appeal across gender. You can share products with your partner and get the same result. This means less clutter in your cabinet and on your counter!
4. 2018 is all about skin safety! Protecting our skin from the effects of environmental pollution, exhaust and chemicals in the air is a global concern. Skin care that focuses on screening out and providing a barrier to harsh elements will be front and center. Free radical heroes including Probiotics, C, D, and superfoods will be the avengers of skin health and beauty. Our VitaD Fortified™ Topical Elixir and Super-C Serum are here to help combat these pollutants. Take these with you on the go to fight pollutants during travel. When your environment changes, your skin does too!
5. The future of skin care is customizable. Skin care lovers are seeking and demanding unique "bespoke" customized experiences. Smart mobile apps, diagnostic technology, and personalized guidance will help consumers navigate choices to find the best solution for their needs and sustain results. This is why we created the MY SKIN AUTHORITY app! You can chat live with a skin coach wherever you are. It's 2018… you deserve professional skin care coaching.