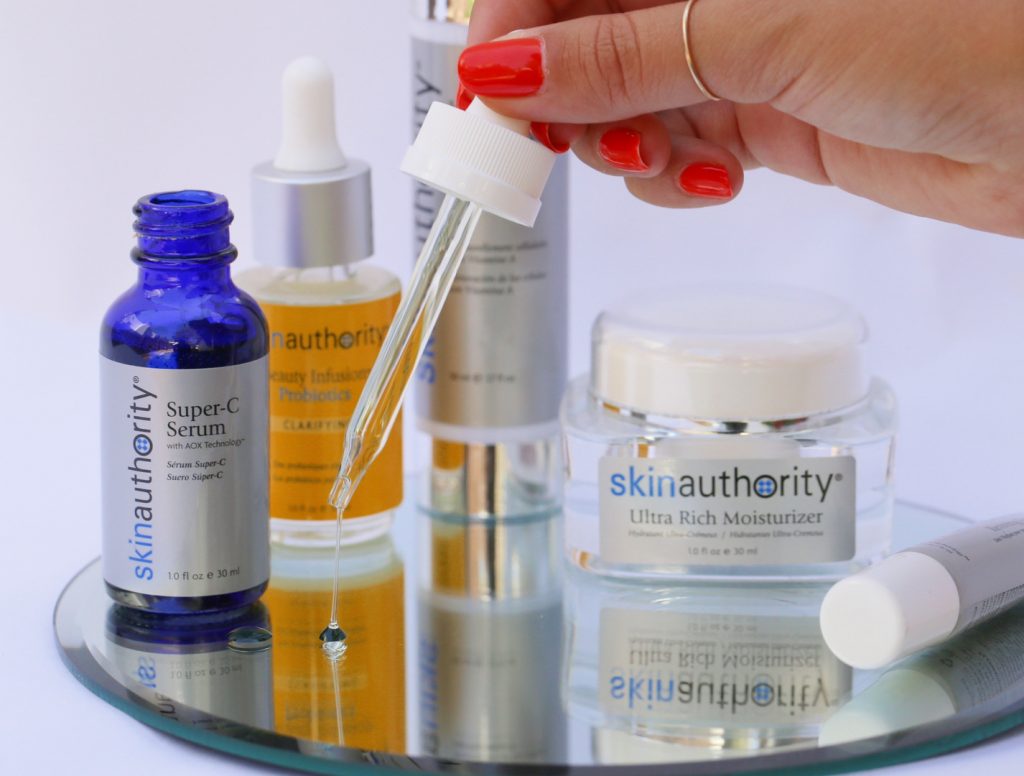 Whether or not you participate in the tradition of New Year's Resolutions, there's something comforting about having a fresh start. It's often the push we need to try to instill healthy habits or start new hobbies that we've always wanted to have. Even if you're not the resolution type, we are firm believers that your skin care routine could probably use a little refresh, and our Skin Coaches are there to guide you to the clear, smooth, radiant skin you've dreamed of. Each of our Skin Authority Skin Coaches has shared their resolutions and winter must-haves for skin care in the New Year, and you're getting the first look! 

Skin Care in Hidden Places

Skin care from head to toe is going to be a huge trend, and that includes the places on your body you may not realize need extra TLC. 

"A goal of mine is to treat my scalp the way I do my skin. Every Sunday when I do a mask, I'm also going to do a treatment on my scalp with Clarifying Liquid Peel to clear away product build-up, VitaD Fortified™ Topical Elixir, and then Oil Nutrient all over my hair like a hair mask." – Skin Coach Katie

Dynamic Routines

Everyone's skin is different, which means your routine would be most optimal when designed for you specifically. Even then, your skin's needs can change every single day, and your routine should be dynamic and flexible to cater to what it craves.

"This year, I'm going to be customizing my skin care routine day by day instead of thinking 'this is my routine and I'm sticking to it.' I want to really utilize my Night Revitalizer and Beauty Infusions to dial up or down the concentration of targeted natural actives based on what my skin needs – hydration, brightness, clarity, and visible signs of aging. Last week, my neck got super dry (it looked like my neck had dandruff), so I added my Night Revitalizer to my neck and it completely saved my skin." – Skin Coach Grace

Whole Body Love

Another skin care resolution you should add to your list is to think beyond just your face. The skin all over your body requires nourishment and maintenance, and we often neglect it. 

"This year, I'm focusing more on my body the way I do my face. I am going to start using Illuminating Body Peel and Well Being Bath & Shower Retreat a lot more. I also really want to focus on consistently bringing all my face products down my neck and chest since I'm always talking to clients about why that is so important!" – Skin Coach Brooke

An additional pro-tip: Pick specific days (i.e. Sunday and Thursday) each week to do your masks or body treatments. It makes it more likely that you'll stay consistent with it and give your whole body the love that it needs!

Your New Year Must-Have Skin Authority Products

Going into the new year, you should stock up on your Skin Authority favorites and add some new ones into your routine. Here are the top product picks for for the New Year from our Skin Coaches.

It's time to make your own skin care resolutions for the new year! Get in touch with one of our amazing Skin Coaches at www.skinauthority.com/myskincoach or by calling 1-866-325-SKIN (7546) opt 4, so they can give you expert advice tailored to your specific needs and goals for 2022 (and it's free)!

Skin Authority wishes you a year full of glowing skin and joy in the New Year & beyond!