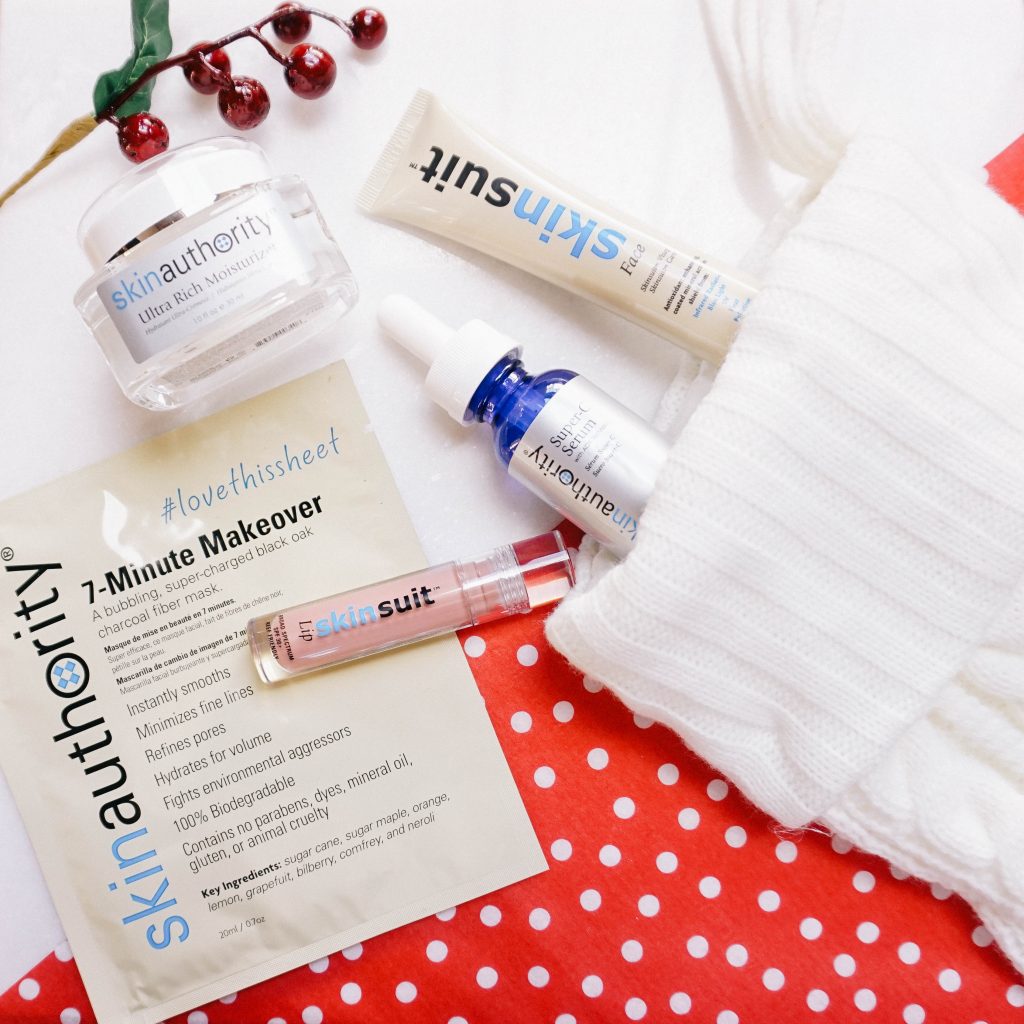 As the number of days remaining in the year grows smaller, it feels like our list of holiday shopping only gets longer! It's down the nitty-gritty, and while some people are super easy to shop for, we all have those people we just can't seem to find the perfect gift for. Don't start stressing yet. If there's one thing we know for sure at Skin Authority, it's that we all love a little pampering. We have our amazing 2021 Holiday Gift Guide for every person in your life (and yes, even you).

For The Adventurer

For your friend who is always heading for the airport to somewhere exotic, they'll need products to keep them looking refreshed and nourished no matter where they go. The Fan Faves Minis Collection is exactly what they need for healthy, glowing skin. It's filled with all of the Skin Authority top-sellers in perfect airport-security-friendly sizes for easy carry-on access. 

For Your Partner

Romance isn't dead, and why not pick a gift that gives a little bit back to you, too? The Well-Being Bath & Shower Retreat is perfect so that you can light a few candles, pour a glass of wine, and draw a bath for them. Its relaxing aromas will help you both unwind and just enjoy each other's company. If showering is your thing, then squeeze a few drops into a shower puff or cloth and unwind. What could be more romantic than that? 

For The Socialite

Being the life of the party can be exhausting, but you never want it to show! The Miracle Mask Set has the best mask treatments your friend needs to look rested and plumped. They'll say goodbye to dark circles and dull skin and hello to another night of fun and memories. 

For Mom

She's done it all, and she should have it all! Give her the best of the best when it comes to pampering so she can feel like a queen. Bundling together each of our four Beauty Infusions will make her feel special from the inside out, allowing her to feel and look as radiant and perfect as she really is. After all, mama not only knows best. She deserves the best.  

For Dad

Dads love some self-care too, even if they won't admit it. From teaching us how to change a tire to fixing everything when it breaks, it's not a secret he works hard. Give him (and his skin) a break with the Daily Wash, Anti-Aging Shave Serum, + Hydrating Sunscreen, all crafted with the latest technology to give his skin longevity and hydration. (For an extra bonus, you can always sneak in a 7-Minute Miracle Mask for some extra dad pampering!)

For The Entrepreneur

They work hard for the money, and they need a routine that will work hard for their skin, honey! The Calming Mask was made for melting away the stress of the day and soothing redness & breakouts that come from it. Plus, if they're too pinched for time (as most entrepreneurs are), it's still an amazing and effective spot treatment to keep problem areas under control. 

For The Introvert

For those who enjoy the simpler – and quieter – moments in life, the Facial Club Subscription is exactly what the doctor ordered for a perfect night in. They'll get professional-level treatments and guidance for every box they receive, and they'll feel recharged and ready for the next social obligation on their calendar.

For The Health Conscious

When it comes to staying healthy, we all know true health happens from the inside out. The DefenderPRO Air Beautification System is just what your healthy friend's or family's home needs to protect them from airborne aggressors, like viruses, allergens, and more. Plus, when you go visit, you can enjoy the gift for yourself, too. 

No matter who you're shopping for this season, we have gifts for everyone and at every price point! If you're still not sure what to gift someone this holiday season, get in touch with one of our Skin Coaches, and they can help guide you toward the best gift.

Wishing you the happiest of holidays from your Skin Authority family.