As the warmer months approach, skin-care should be effortless. Read on for our easy guide for face and body (and for always) care.
It's time to undo the blah effects of winter. With warmer days on the horizon, it's time to give your skin care routine a lift. Cue:  Moisturizing Lift Cream and the 5- Day Dramatic Eye Lift by Skin Authority. This power duo is your go-to guide to fresh, radiant skin. Read on to revamp your routine!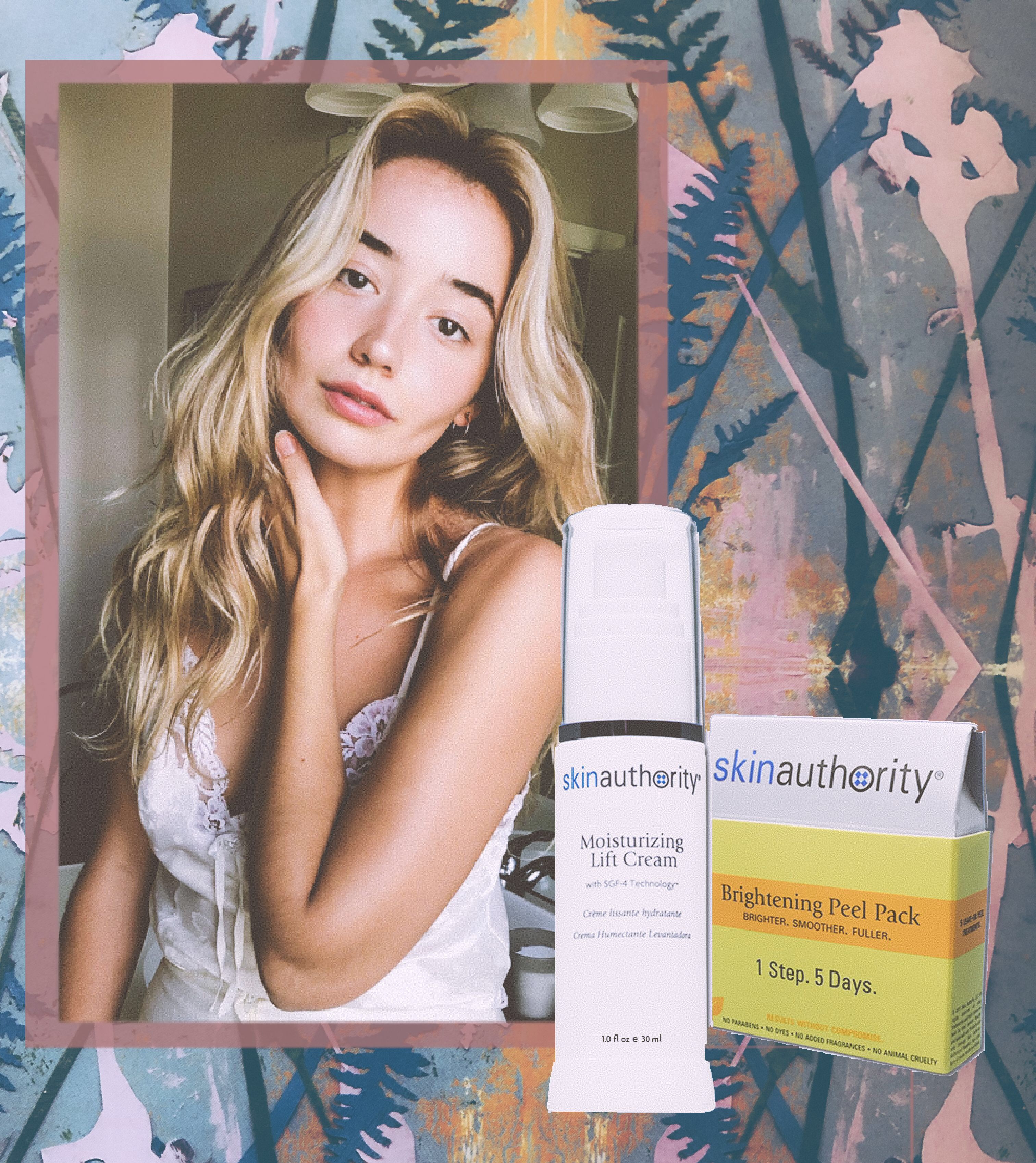 The Moisturizing Lift Cream infuses skin with serum-strength sculpting power. Working in synergy with your skin's natural renewal process, this lavish treatment will firm your face, neck, and décolletage helping to create a refined appearance. The Moisturizing Lift Cream has been clinically proven to plump wrinkles, tighten sagging areas, and helps restore skin for flawless tone and texture. You'll be swapping out those turtlenecks in favor of tank tops in no time!
When your social calendar heats up and a full eight hours of sleep is out of the question, the last thing you'll want to do is cover up under-eye bags with copious amounts of concealer. Instead, try a fatigue-fighting under eye serum! The 5 Day-Dramatic Eye Lift contains a soothing serum saturated with four body proteins, botanicals, and complex peptides to open the appearance of eyes, and reduce the look of lines and discoloration. The skin around the eye area is fragile and thin, and if neglected, can become dry, puffy, and congested. The instant boost of hydration the 5-Day Dramatic Eye has an instant cooling effect to keep you looking chipper at your next spring outing.
As we step out of winter's hibernation, our skin care should evolve with the changing weather. It's important to lock in moisture as the temperature rises by finding the right moisturizer for your skin. For an added dose, incorporate brightening serum to hydrate the delicate eye area once a week. Bottom line: Consider these quick fixes to take you through spring's big festivities and into summer.
Now get out there, see the fresh blooms, and stay hydrated!