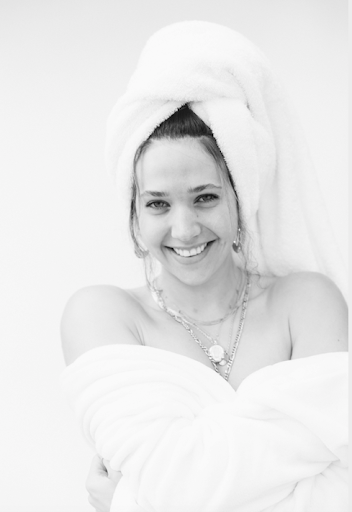 Some days your skin just feels tired. Really tired. You might have gotten a decent night's rest but, for some reason, your skin is not as awake and vibrant as it normally is. Where's the caffeine for your complexion?
Consider this instantly-reviving routine — designed to energize, stimulate, and deeply cleanse — the jolt you need to wake up your face. In addition to boosting your circulation and delivering oxygen to where it needs to go, this morning regimen has mental benefits, helping to turn on a sleepy mind, too.
Here's how to bring life to all of you, every am:
Start by perking up your skin.
A quick exfoliation can rid dead cells that make your skin look dull and uneven. And the physical act of manual exfoliation activates your senses, too. The Skin Authority Exfoliating Cleanser is a stimulating cleansing solution that tackles dulling dirt and debris fast! All natural micro pumice and botanicals gently tone, refine and wake up your face with any irritation.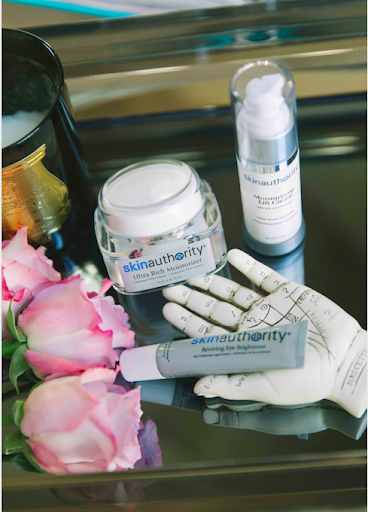 Up your moisturizing efforts.
Dehydration is often the cause of lackluster, sluggish skin. Besides drinking more water, try a quickie hydrating mask like the Skin Authority 7-Minute Makeover Mask. Layer it on after cleansing or exfoliating, leave on for 7 minutes and then rinse off and apply your moisturizer. The Ultra Rich Moisturizer or Moisturizing Lift Cream with SGF-4 Technology will be your beauty go-to's! They quench parched skin and bring down redness and inflammation with soothing natural extracts.
Try an eye-opening trick.
De-puffing, tightening, and lifting your eyes really works wonders for giving you an all-over well-rested and energized glow. The Reviving Eye Brightener is an everyday staple: each tube contains a luxurious formula enriched with Vitamin E and natural botanicals to fill in the fine lines around eyes. Gently massage under eye for a few seconds, moving in small circular motions to activate lymphatic drainage, reduce swelling and tone your facial muscles.

Revive on the go.
For a mid-day energy lift, spray your body and pulse points with the Moisturizing Mist. It's boosted with an organic grape seed extract and AOX Technology ™ that combines essential vitamins and antioxidants to stimulate your mind and body.